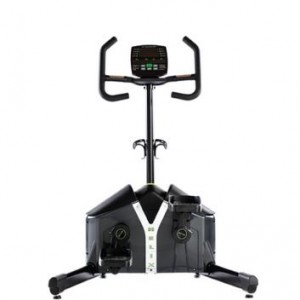 These days, we are all very busy. Many of us are in fact probably way too busy. We are on the go, running around nonstop from the time we wake up until we finally fall asleep. With so many things packed into our schedule, and competing for our time and attention, it's no wonder that multitasking has become a way of life for a lot of us. This isn't the ideal approach but it may be the only way we can accomplish everything on our to-do list.
The perfect solution
In today's stressful and fast-paced world, health and fitness should be more important than ever, as we need to ensure that we are physically capable of handling the extreme demands of our rigorous routines. Yet we often face a sort of seemingly impossible quandary: we want to improve our physical fitness and maximize our workouts, yet we have very little available time in which to do that. We need a way to get amazing results from our workout, even at times when we feel like we are so overscheduled that our exercise routine may need to suffer.
You don't need to skimp on your workout even when you are short on time. There is a solution that can provide you with a demanding workout that doesn't need to take a lot of time. The answer: lateral trainers. Using a side-to-side movement, lateral trainers involve an approach that forces you to use more muscles, which in turns burns more fat. You will get considerably more results than with a traditional workout, in the same amount of time.
Additional benefits to lateral training
The ability to maximize your workout and burn more fat and calories in a limited time is one of the most attractive aspects of lateral training, but there are also some other terrific benefits. One popular payoff from lateral training is the ability to target and develop specific muscles that may be neglected in the more traditional workout routines. You can see the kind of muscle-sculpting results you would normally only be able to achieve through weight training.
To learn more about lateral machines or other fitness equipment for your Phoenix area home, contact Fitness 4 Home Superstore.