Customer Support – Delivery & Service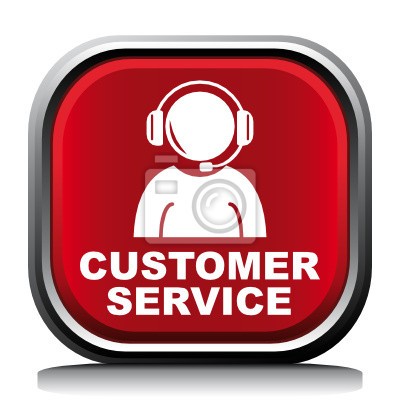 DELIVERY & SERVICE
At Fitness 4 Home Superstore, Inc. we understand that after you've made your initial investment, the customer support, as well as delivery & service we provide you is just as important as what we did to earn your business in the first place.
That's why we partnered with the very best in the business, our sister company Ace Fitness. Ace Fitness started their business in 2004 (the same time as Fitness 4 Home Superstore, Inc.) with the express intent of being our exclusive delivery and service provider. They are the back-end to our business… the yang to our yin as it were.
Ace Fitness is dedicated to offering our customers a premium level of service and satisfaction. Ace is equipped to deliver, install, assemble and move all of our fitness products in addition to having the most skilled service technicians in the industry.
Their professional staff will ensure that your equipment is assembled correctly and safe for use whether you have a small home gym or are a commercial training facility.
Ace Fitness specializes in exercise equipment Delivery and Moving for residential and commercial environments. They utilize moving equipment designed specifically for Exercise Equipment to ensure that your home or fitness facility and equipment are not damaged during delivery or relocation.
Ace's factory trained and certified technicians are available to respond to all of your service needs. They are committed to keeping downtime at an absolute minimum and Ace's preventative maintenance programs are designed to keep your equipment running smoothly for years to come.
To have your exercise equipment delivered, moved or serviced, call Ace Fitness at (602) 919-4915 or simply fill out and submit their service request form below.

Need to schedule a delivery? Click here to use our Delivery Form
Need to schedule service? Click here to use our Service Form
---
Ace Fitness Service Department Highlights
Ace Fitness Technicians are factory trained and certified. They will evaluate, diagnose, and complete repairs promptly and efficiently.If your equipment is under manufactures warranty, Ace Fitness will file all of the warranty claim forms and necessary paperwork on your behalf. Ace stocks many common parts so they can expedite the repair of your fitness equipment and get you back to your exercise routine.

Open Monday – Friday 8am – 6pm, staffed with knowledgeable service reps. Saturday delivery and service available on special request.
Our service reps address each service individually, based on a variety of factors to determine the most efficient and cost effective service solution for the customer.
Service management software to enable Ace to properly manage and track your service issue from start to finish.
Certified field service technicians can handle any service needs the entire state of Arizona. (Scheduled by a call center service rep).
Typical initial call response time's average only 2-3 days from the time Ace receives your request until the time the technician arrives on site to diagnose. (Seasons and call volumes affect response time. While Ace cannot guarantee a response time, they do everything possible to ensure your issue is addressed as quickly as possible).
Service Contract Highlights
Ace Fitness also offers Preventative Maintenance Agreements for commercial environments.
Manufacturers suggest performing maintenance regularly to keep your equipment in good working order and ensure your product's safety.
Preventative maintenance extends the life of your equipment and keeps the performance and reliability to a maximum. In our dry, dusty environment preventative maintenance is crucial to avoiding extensive repairs in the future. The services performed during a Preventative Maintenance appointment include, but are not limited to the following:
Visual inspection of all mechanical components and electrical connections
Vacuuming dust and debris from motor compartment
Lubrication of belts, bearings, and pivotal connections
Proper tensioning of belts and cables
Perform calibration measures to restore factory settings
Physically inspect equipment for use and function
To learn more about our maintenance contracts, please contact us at service@acefitnessaz.com
FAQ
Get the answer to many of your frequently asked questions.
Q: Will your technician come to my home (or site)?
A: Yes, due to size and weight of the products we service, usually on-site service recommended and preferred.
Q: Is there a charge to come to my home (or site)?
A: Due to the expenses involved in performing on-site service, we must charge a separate fee for on-site service for non-warranty and some warranty work outside of our normal service area.
Q: Can I bring my product into your store for service.
A: You may bring your product to one of our specified service depots provided you have made an appointment prior to bring in the product.
Q: Will bringing my product to a service depot eliminate a travel fee?
A: Yes, you will eliminate travel fees by bringing your product to a service depot, however, most customers find that the on-site service and associated fees are more reasonable than the expense and effort involved to bring your equipment to one of our depots.
Q: What are your hours for on-site service?
A: We schedule techs between 9am – 4:30pm Monday thru Friday
Q: Do I have to wait at my house all day for a scheduled appointment?
A: No. If you prefer, we will narrow the service time to a morning (9am – 1pm) or afternoon (after 12pm) window for your convenience. If you have a tight schedule, you may request that our technician contact you 1/2 hour prior to arrival so you may meet him or her at your home.
Q: Do your technicians carry all the parts needed to fix my equipment?
A: No. Each technician is authorized to service all major brands we carry, and all lines and models from each manufacturer, both past and current. Models change every few years and many times we service equipment 10 years old. It would require millions of dollars' worth of inventory at each service depot location. Even if this were possible, transporting even all the components for your specific machine and the other machines he would be scheduled to work on that day would be impossible.
Q: Will my repair always require a separate trip for a diagnosis and another one for repair?
A: No. Many times problems can be rectified without parts. Other times, technicians have extremely common, smaller parts on hand and can repair your machine in one trip. If your machine requires parts the technician does not have on hand, they will likely have to be ordered, however and a return repair trip made.
Q: Will I be charged a travel fee if the technician makes two or more trips to my home (site).
A: No. Our on-site travel charge is only assessed once per issue. Whether it requires one, two or even more trips to your home or place of business to resolve an issue, it's all covered under a single travel charge. Issues that may occur in the future once the current problem is resolved would be assessed a new travel charge.
Q: Can your tech bring the right part if I explain the problem when scheduling the appointment?
A: We do our best to recommend and coordinate parts in order to have them available prior to service trips if at all possible, but our call center was established to handle administrative tasks and do not have the technical background necessary to diagnose problems over the phone. Even the most experienced of technicians will not be able to make a phone diagnosis the majority of the time as there are tests and checks required to determine the cause of most problems. In general, a tech must be on site to make an accurate diagnosis.
---
Ace Fitness Residential Service Rates
Ace Technicians will complete repairs and maintenance in your home at the following rates:
The initial service visit (diagnostic, maintenance, or repair) will be billed at a flat labor rate of $125.
Any return or follow up visits within 60 days and pertaining to repairs needed or recommended on our initial service visit will be billed at a flat labor rate of $95. Any new issues reported after the initial or follow-up visit will be billed at the flat labor rate of $125.
Extended travel fees for services performed outside of our service area will be billed at $70.00 per hour round trip
Ace Fitness Commercial Service Rates
Because Ace Fitness carries elevated insurance coverage's to protect your facilities and our employees while at your facility, we do bill our commercial customers a slightly higher hourly rate. Ace Technicians will complete repairs and maintenance Commercial Facility at the following rates:
On-site labor will be billed at $100.00 per hour
A travel fee of $25.00 will be assessed for each round-trip visit within our service area
Extended travel fees for services performed outside of our service area will be billed at $70.00 per hour round trip
Preventative Maintenance Agreements
Ace Fitness provides PMA's to a multitude of customers state-wide. Their clients include Police and Fire stations, hospitals, apartment complexes and HOA's, office buildings, professional sports teams, personal trainers, and many more.
Typically Ace will visit your facility quarterly and perform a full maintenance checklist. We will provide you with all the documentation you need to be fully informed of the current condition of your fitness equipment and any repairs needed.