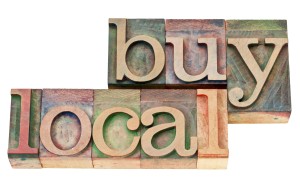 You have lots of options when it comes to where to buy your fitness equipment. However, buying from a local retailer can have several important advantages.
First and foremost, there's the community-building aspect. This is a great way to support your local business community—which benefits the area overall in a variety of ways. Think of it as your own personal way of boosting the local economy.
Perhaps what will be more relevant to you personally as a consumer, though, is that when you buy from a local store, you can meet the salesperson face to face and talk to them directly. You form a relationship with the retailer, and can get one-on-one assistance from someone who can answer all of your questions and address any concerns you may have. You can even get a demonstration of how to use the equipment and try it out for yourself.
If you should have any problems or questions after the purchase, you can go back and get help in person. In addition, the store can handle any issues with repairs, and getting replacements parts should be a quick and easy process since you are in close proximity to the store.
You don't want to go with just any random retailer, though. This is an investment—it's not a small expense, and you will probably have this equipment for a long time. So you want to pick a store that will still be around when you need them. The company should be well-established, with a positive reputation and a dedication to treating their customers well, even long after the sale is completed. Be sure to ask about any warranties and service or repair plans they offer.
When you buy your fitness equipment from Fitness 4 Home, we have got you covered in every way. You can trust us to provide the best home gym equipment at the best price—and to give you the service and care you deserve.
For more information about fitness equipment for your Phoenix area home, contact Fitness 4 Home Superstore today.