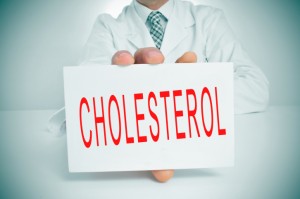 For ages, we have been warned about the dangers of cholesterol. That is one of the critical measurements that our doctors tend to monitor at our every routine physical, and react with caution (or perhaps alarm) if our levels are higher than they should be. However, there have been some new developments recently with regards to cholesterol and exactly what types we need to avoid.
Exercise and diet connection
You probably already know that exercise is one of the most important and effective ways to help keep your cholesterol levels in check. Even moderate physical activity can make a surprising difference in improving your cholesterol profile.  Of course, this goes hand-in-hand with dietary considerations. For ideal results, you should stick to a regular workout routine in conjunction with maintaining a healthy diet.
The tricky part, though, is separating the concept of cholesterol levels in your blood from the issue of eating foods that may have high cholesterol content. It can seem confusing, but they are two separate things. Foods that are high in cholesterol include eggs, dairy products and certain types of seafood. Not surprisingly, fast food and other items that are high in saturated fat also tend to be packed with cholesterol.
New changes in guidelines
Recently, an important national nutrition advisory panel—the Dietary Guidelines Advisory Committee—has indicated that it is preparing a change in its longtime recommendations involving cholesterol. They are apparently planning to relax their stance against foods such as eggs that are naturally high in cholesterol. The group feels that these foods aren't a danger as much as eating large quantities of fatty foods and other unhealthy dietary choices.
This doesn't affect the issue of cholesterol in blood levels. Levels of "bad cholesterol" in the blood that are above the idea range are still considered a health danger.
Aside from maintaining a smart diet, sticking to a disciplined workout routine is the best way to maintain the target cholesterol levels. To learn about the wide assortment of home fitness equipment we can offer for your Phoenix area home, contact Fitness 4 Home Superstore.