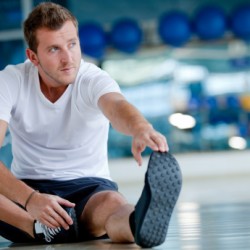 A recent study has shown that even 20 minutes a day of brisk walking can lead to a longer life – helping to keep sedentary people from suffering an early death.
A large European study recently analyzed over 334,000 men and women. One of the most important aspects of this study was that the risk of early death due to a lack of exercise is nearly double that posed by obesity – and doesn't depend on obesity or being overweight! And just a moderate increase in physical activity can make all the difference in reducing the chances of early death.
First author Ulf Ekelund a sport medicine professor who works in the Medical Research Council (MRC) Epidemiology Unit at the University of Cambridge in the UK, and colleagues report their findings in the American Journal of Clinical Nutrition.
Prof. Ekelund says the study delivers a simple message: "just a small amount of physical activity each day could have substantial health benefits for people who are physically inactive." The analysis found that doing exercise that burned just 90-110 calories a day – the equivalent of a daily 20-minute brisk walk – was enough to move an individual from the inactive to the moderately inactive group and reduce their risk of early death by 16-30%.
Lack of exercise is a common problem in today's culture. We all get busy with life  – work, kids, family, friends – they all put demand on us that keep us from making fitness a priority in our lives. But, physical activity is continually being shown to have many proven health benefits and should be an important part of our daily lives.
At Fitness 4 Home Superstore, we are dedicated to helping you find the best cardio and strength equipment to help you achieve your fitness goals. To learn how you can "Own Your Workout", contact Fitness 4 Home Superstore.