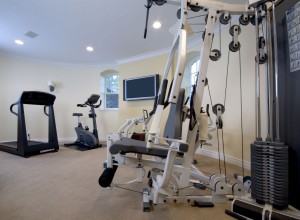 Workout equipment can be a considerable investment. This is especially true if you want high-quality, durable machines or equipment that will last a long time and withstand heavy use. (With fitness equipment, cut-rate items are often no bargain when they fail to perform or break quickly.)
Even if you are a serious athlete looking for a hardcore workout—and don't mind paying a pretty penny for it—you still want to get the maximum return for the expense. You work hard for your money, and shouldn't waste a bit of it. Fortunately, there are ways to be a smart shopper and get a good deal on workout equipment without sacrificing the quality or features you want.
Probably the most important factor in getting the best deals on workout equipment is the choice of retailer. You want to select the store carefully, because that will greatly influence what you will pay—and what you will get for your money. If this is your first time buying fitness equipment from a retail store, do your research. Ask around and get recommendations. Your friends and family will likely be happy to share their experiences with fitness stores.
Be careful if you are considering buying equipment from one of those "big box" stores (the kinds that sell everything from laundry detergent to windshield wipers). While the low prices they promote can seem tempting, this is a situation where you will usually get what you pay for. The staff most likely has very limited knowledge about the equipment and won't be informed enough to make an educated recommendation. In addition, you probably won't get much of any warranty, and they likely don't do repairs or offer replacement parts.
It's generally much wiser to choose a store that focuses specifically on workout equipment and related supplies and accessories. At Fitness 4 Home, our specialists have extensive knowledge about all of our machines. They understand the needs of athletes and home fitness enthusiasts and can make informed recommendations based on your fitness levels, goals and lifestyle.
Speaking of which, you want to think carefully about exactly what you need from your fitness equipment. Be realistic about your workout ability and lifestyle. You don't want to waste money by buying way more machine than you need. Fancy options are nice, but if you will never use them, you likely could have done fine with a more affordable machine without any bells and whistles.
Also, think about multi-purpose solutions. You may be able to find a single machine or set of equipment that is versatile enough to meet several of your goals at once. Our staff will be happy to help you find the fitness equipment that works for your budget and provides you with the best deal.
To learn about fitness equipment for your Phoenix area home, contact Fitness 4 Home Superstore.