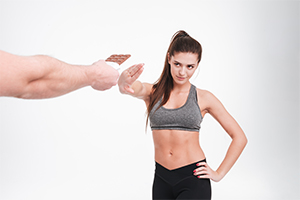 Summer is almost upon us – with Phoenix hitting their first 100 degree day yesterday, we're already hitting weather that lends itself to summer clothing, swimsuits, and pools. And with that, the desire to loose a few pounds to be ready for this coming summer! Try these best summer foods for weight loss.
Tomatoes – Tomatoes are antioxidant-packed powerhouses that are a great food source for keeping you trim as well. Tomatoes are the richest source of lycopene, a potent antioxidant that can reduce inflammation in the body. And, Lycopene also helps to control leptin levels. Leptin is an appetite-regulating hormone that can help to dial down cravings. Tomatoes are also low in calories and loaded with vitamin C, an antioxidant linked to boosted fat burning. Even better – get organic tomatoes, as one study found organic tomatoes have 55% more vitamin C.
Berries – Did you know that berries have a low glycemic load? What this means is that you'll get fewer blood sugar spikes eating berries – great for those that have are craving something sweet! They are also full of fiber – raspberries have 8g of fiber per cup, which can help you keep feeling full longer. And, a recent study found that blueberries can help to reduce belly fat.
Spinach – This leafy green is loaded with vitamin A, vitamin C, iron, and folate—and with 7 calories per cup, it's almost calorie free. Plus, spinach can also help to cut cravings. A study published in the journal Appetite found that downing a daily drink with spinach extract containing leaf membranes called thylakoids boosted weight loss by 45% and reduced food cravings by 95%.
Greek Yogurt – Try replacing mayo or sour cream with Greek yogurt. Great for use in potato and pasta salad, not only do you save calories, you also get a great dose of protein. One cup of Greek yogurt has 23 g of protein, which studies say can make you feel fuller while killing those hunger pains.
Shrimp – Three ounces of shrimp contain only 101 calories and 1 g of fat. And you also get 19 g of protein, which fills you up so you eat less later. They're also a good source of selenium and energy-boosting B vitamins. Opt for farmed US shrimp (hard to find, but the safest) or wild-caught shrimp from Alaska and the Gulf Coast.
And, if you want to keep loosing weight and trim up for summer, you need to also exercise. And, Fitness 4 Home Superstore can help with the industry's top cardio and strength equipment brands. Stop into any of our three Phoenix area locations and check out our selection of home fitness equipment that is perfect for your home gym and diet efforts.