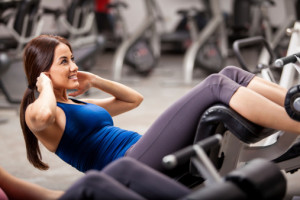 With the new year approaching, one of the top New Year's resolutions is to loose that holiday weight and get back in shape. And, although you may have the best intentions to start – and stay with – your exercise plan throughout the year, staying motivated is key to making progress with your fitness plan.
In a recent study by the University of Pennsylvania, they found that loosing money is one of the best incentives for staying fit. In their study, scientists asked participants, during a 6 month period, to walk 7,000 steps per day. To add motivation to the mix, they gave one group of walkers $1.40 / day if they achieved their 7,000 step goal. And, if they didn't hit their daily goal, they would loose $1.40 for the day.
What they found was that the group that was faced with loosing money would reach their goal 50 percent more often than those that had "nothing to loose" financially from missing their goal.
This type of behavior economic theory is called "loss aversion". You may not realize it, but your brain is hard wired to avoid loosing! So, take advantage of this natural instinct to avoid loss when you start your New Year's fitness program.
One of the best ways to do this is to download a free app (available for both iOS and GooglePlay) called Pact. This app syncs to your PayPal account, and each week, you pledge to do a number of workouts, and also pledge an amount of money if you miss your goal.
The best way to make this work is to pledge an amount of money you'd miss. For example, loosing a dime a day won't hurt. But a $1.00 a day might make a difference. If you hit your goals, you can make as much as $5.00 / week (the money comes from others that miss their goals). And, if you don't reach your goal, you'll pay up – funding others that hit their goals.
Want to make hitting your fitness goal that much easier? Having fitness equipment at home is much more convenient than going to the gym! Stop into any of Fitness 4 Home Superstore's three Valley locations and check out our full selection of cardio or strength training equipment!