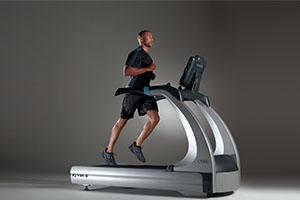 There are multiple reasons why people buy a home treadmill. But, what are the best reasons that might apply to you? Here's the Top 10 Reasons to Buy a Home Treadmill.
Convenience. Think about how long it takes for you to get yourself ready to go to the gym, combined with travel time. 20-30 minutes sound about right? That's 20-30 minutes you could have spent doing your workout on your home treadmill – not only saving you time, but you can workout when it makes the most sense for you.
Long Term Savings. Even a cheap gym membership adds up over time. No more monthly or yearly gym fees – and a good quality treadmill can last you 10 years or more.
You'll Stick With Your Workouts. It's been shown that those to stick to an exercise regime the most are those that have made it easy to make it a part of their lives. Having a treadmill at home allows you to workout while doing other stuff.
Weather is no longer a factor. Hot or cold, sunny or rainy, windy or calm – it no longer matters. There's never an weather related excuse!
Great for the whole family! Anybody can walk or run – so a home treadmill is a great way to get your whole family into a more healthy, fitness-focused lifestyle!
Home Treadmills save time. You want to work out, but you also want to spend time with your family. Having a home treadmill gives you the time to do both!
Ease of use. Again – walking or running on a treadmill isn't rocket science. There's nothing to keep setting up – just step up and exercise.
They're safer on your joints than running outdoors. Some of our top of the line treadmills also incorporate cushioned belts – which are much better on your joints than running on asphalt or grass – and there's no chance of tripping in a pothole or over obstacles as well!
You can multitask. Unlike running outdoors, you can read a book, or with some of our treadmills, you can get them with consoles that allow you to watch TV or videos – allowing you to still enjoy other activities while you get your workout in!
It's an investment in your health. As most good quality treadmills, such as those available Fitness 4 Home Superstore, last at least 10 years – that's 10 years of health you're getting!,
Purchasing a home treadmill great way to start building your home gym. If you've considered building your own home gym, the first and best way to build one is to incorporate a home treadmill!
For more information about buying a treadmillor any other type of fitness equipment for your Phoenix area home, contact Fitness 4 Home Superstore today and we'll be happy to match you up with the perfect piece of exercise apparatus – cardio, strength, core or flexibility.