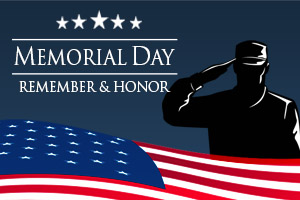 Memorial Day is the day to remember and thank all those men and women who died while serving in our armed forces, for the freedom and honor of the nation. It is a day to express our gratitude for giving us the freedom to live and enjoy life in this wonderful country. Every year, the last Monday of the month of May is celebrated as our Memorial Day.
We at Fitness 4 Home Superstore, would like to honor our fallen heroes… today and everyday, for giving us the beautiful gift of freedom and happiness. America is free because of these brave men and women.
Wishing you a very Happy Memorial Day.
Bob Lachniet
Co-Owner/ President
Fitness 4 Home Superstore