PowerBlock Pro 32 Commercial Set (4-32 lbs)
Having PowerBlock Pro 32 (4-32lbs) Dumbbells in your facility saves you space and money. The Pro 32 will replace 8 pairs of dumbbells or 288 lbs of free weights
Request a Quote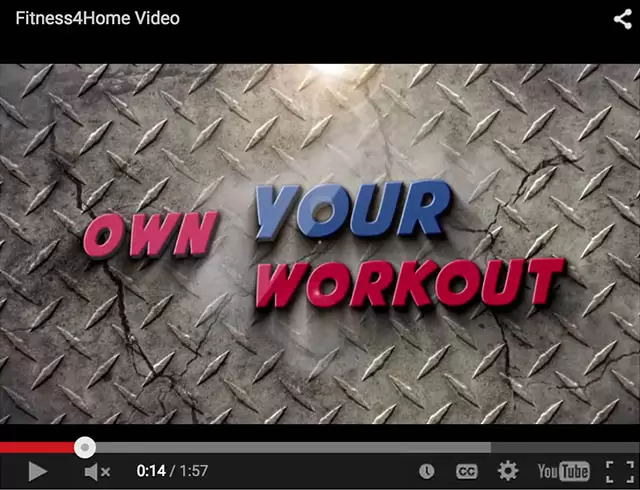 Product Highlights
Having PowerBlock Pro 32 (4-32lbs) Dumbbells in your facility saves you space and money. The Pro 32 will replace 8 pairs of dumbbells or 288 lbs of free weights
Product Details for the PowerBlock Pro 32 Commercial Set (4-32 lbs)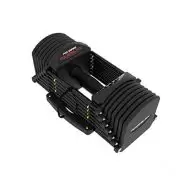 PowerBlock Pro 32 Commercial Set (4-32 lbs) – Adjustable Dumbbells
You could fill your facility with a full set of 8 pairs of dumbbells. Or, you could choose a set of PowerBlock Pro 32 Set (4-32 lbs) Adjustable Dumbbells!
With PowerBlock Adjustable Dumbbells, you get the effectiveness of a full set of dumbbells, all in a single compact set. You're able to pack lots of exercise power into a very small space! The Pro 32 Set allows you to select different weights for each dumbbell by inserting the in into the weight stack. Create dumbbells that range in weight from 4 to 32 lbs – replacing 8 pairs of conventional dumbbells!
To change the weight in just seconds, slide the selector pin into the blocks at the weight you want. Then reach inside the "core" and grab the handle. When you lift the handle, the weight you selected is lifted along with the handle.
PowerBlocks are perfectly balanced, and, the PowerBlock Pro 32 Set is the perfect choice for your studio or workout room – not only taking up far less space than standard dumbbells, but it's a more cost-effective choice as wel!
Product Features:
The Pro 32 Set has a weight range of 4-32 lbs per hand
The Pro 32 will replace 8 pairs of dumbbells or 288 lbs of free weight
Increments achieved with the Pro 32 Set are: 4, 8, 12, 16, 20, 24, 28, and 32 lbs per hand
Commercial Warranty 1 year
The Pro 32 Set is ideal for rehab or group strength classes
Dimensions are: 12-in x 5.75-in x 5.5-in
Dimensions: 12-in x 5.75-in x 5.5-in
Weight: 64 lbs.
Grip Diameter: 1.25" (32mm) Contoured
Grip Length: 4.88" (12.39cm)
Weight range: from 4-32 lbs
Replaces Dumbbells: 4, 8, 12, 16, 20, 24, 28, 32
Space Saver: Replaces 8 pairs of dumbbells or 288 lbs of free weights
Increments (lbs): 4 lbs (1.1 kg) per hand
Grip Material: TPR
Weight Plates: Polyurethane Coated Steel
Pin: Magnetic polypropylene pin, rated for 500 lbs.
Commercial Warranty: 5 years