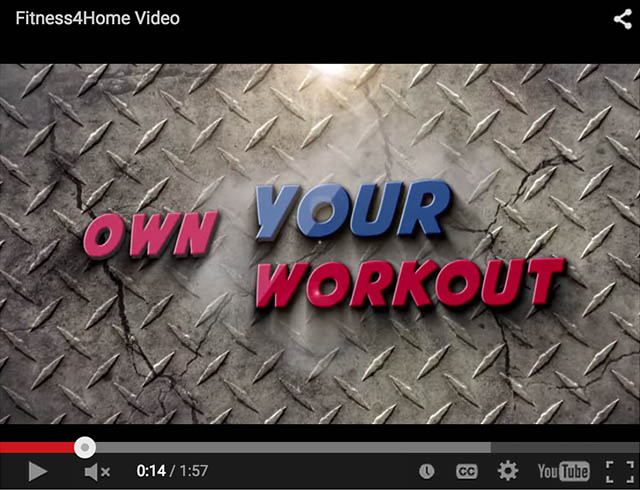 Product Highlights
The TuffStuff Adjustable Smith Machine is built with self-aligning linear bearing Smith press that is counter-balanced to zero for optimal results. The PPL-900 Smith Machine is equipped with fully-adjustable spring action catch/stopper, this machine is designed to provide enhanced safety.
Product Details for the TuffStuff PPL-900 Smith Machine – Commercial Proformance Plus Series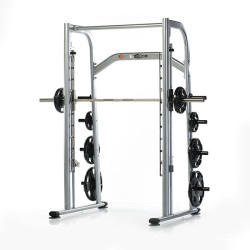 TuffStuff PPL-900 Smith Machine – Commercial Proformance Plus Series
The TuffStuff PPL-900 Smith Machine is one of the Proformance Plus commercial strength series pieces of strength equipment. The TuffStuff Performance Plus Plate Load Line gives the user an ergonomical setting of a machine without the boundaries of a selectorized weight stack. The PPL-900 features a self aligning linear bearing Smith press system counter-balanced to 10lb. starting weight. It also features a 1500lbs. load capacity Olympic Smith bar with 47″ inside grip width, built in Olympic weight storage, and fully adjustable spring action safety catches.
The Proformance Plus commercial strength series combines 40 years of engineering excellence with modern visual styling to deliver a collection of equipment designed to exceed all expectations. Proformance Plus is the best choice in strength equipment for Health Clubs, Hospitality, Schools, Military, GSA, Hospitals, HOA's and Corporate Wellness. Striking design elements, superior biomechanics and modern aesthetics blend seamlessly to create a line of resistance equipment that embodies an ""only the best will do"" philosophy with ""Made in the USA"" quality.
Product Highlights
Self-aligning linear bearing Smith press (47 inches grip width) counter-balanced to zero (0) lb.
90-degree path of pressing motion
Fully adjustable spring action safety catch/stopper
1500 lbs. maximum load capacity ob the Smith Press bar
Built-in Olympic weight storage
Floor Space: 54″L x 91″W
Olympic weight plates not included
Built dimensions: 87 x 53 x 91 in/221 x 135 x 231 cm
Frame: 3"x 3" 7-guage (3/16" and 1/8" wall thickness) tubular steel construction.
Shipping Weight: 600 lb/272 kg
Finish: Proprietary 8-step electrostatically applied powder coat finish, oven baked to insure durability.
FRAME MATERIALS: Main frame – 2x4" 11-gauge 120 wall oval tubular steel with a combination of 2" round and other 11-gauge tubular steel.
WELDS: All welded construction conforming with all Structural Welding Code-Steel Standards and Specifications.
PADDING: High density 1" thick 3 lbs. rebond urethane foam glued to 1" industrial plywood backing, trimmed and formed to exact fit.
CABLES & BELTS: Cable driven units – USA-Made/Certified 3/16" and 1/4" EXERFLEX PRO® high performance fitness cable rated at 4200 lbs. tensile strength. Belt driven units: reinforced Kevlar® belts, rated at 4400 lbs. tensile strength.
GUIDE RODS: 3/4" solid steel 1045 (tgp) highly polished hard chrome finish.
FINISH: Powder coat finish baked at 400ºF and carefully monitored to ensure complete curing.
FRAME COLORS: Custom two tone finish offers choice of six primary colors combined with Charcoal Texture accents. Custom colors available, please inquire with your sales representative.
UPHOLSTERY: Premium Bolta Sport vinyl with PreFixx, formulated to resist bacteria, stains, mildew, oil and UV stabilized pigments. Meets most flammability test requirements. All upholsteries are double-stitched with "hidden" borders. Bolta Sport color swatches are available upon request. Sixteen standard colors. Custom colors are available – please inquire with your sales representative.
ADJUSTMENT PINS: 1/2" and 5/8" push-pull spring loaded solid steel adjustment pins with ultimate load of 9040 lbs. and 46042 psi sheer strength.
BEARINGS: 1" solid stainless steel pivot axles with non-friction 2" sealed bearings (load rating of 2400 lbs.) internally encased on primary pivots, and oil-impregnated bronze bushings on all secondary pivots.
PULLEYS: Combination wide grove fiberglass reinforced nylon pulleys on belt-driven system and solid aluminum pulleys on cable units.
CAMS: Charcoal Texture powder coat solid aluminum variable resistance cam designed specifically for each machine.
FASTENERS: All frame bolts and nuts are 3/8" and 1/2" blue zinc plated grade 8 and up. Meets ANSI specifications.
CUSTOM STABILIZER FEET: Heavy-duty molded rubber base feet insure stability, prevent equipment movement, and may be bolted to the floor.
SELECTOR WEIGHT PINS: Weight pins are solid steel, magnetic with ball-end to ensure a tight connection and secure fit. Coiled lanyard helps prevent pin removal and loss.
WEIGHT STACK: Black painted solid steel weight plates with self aligning low friction sleeves. Weight upgrades available, call for availability.
Commercial Warranty*
Structural main frames, welds, cams and weight plates 10 years
Pivot bearings, pulleys, bushings, guide rods and gas shocks: 5 years
Linear bearings and pull-pin components: 1 year
Upholstry, cables, finish and rubber grips: 6 months
All Other Parts, not mentioned, one year from the date of delivery to the original purcaser.