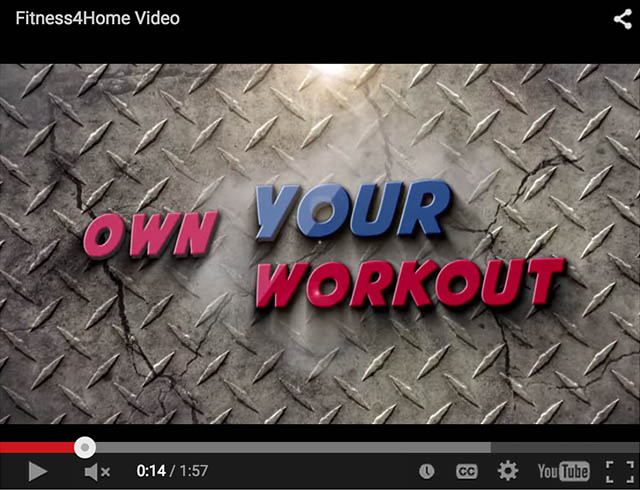 Product Highlights
Proformance Plus pieces, like the Tuff Stuff PPF-701 Flat/Incline Bench, have striking design elements, superior biomechanics, and modern aesthetics that blend seamlessly to create a sleek of resistance equipment.
Product Details for the TuffStuff PPF-701 Flat/Incline Bench – Commercial Proformance Plus Series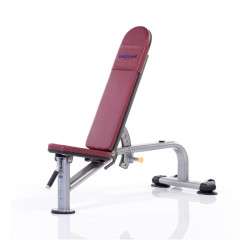 TuffStuff PPF-701 Flat/Incline Bench – Proformance Plus Series
The TuffStuff PPF-701 Flat/Incline Bench is perfect for a multitude of upper body strength exercises, including dumbbell presses and rows, front and behind the neck shoulder presses in a power rack or Smith machine.
Easy pop-pin adjustments allow the user to adjust from 0 to 85 degrees in just seconds. And once locked into place, the PPF-701 remains secure and stable during the heaviest lifts due to its 2" x 4" x 11 gauge oval steel tubing.
The PPF-701 also includes a transportation system consisiing of two wheels in the back and a front handle, making it easy to move between locations, such as from a dumbbell rack to inside a Smith machine or power rack.
The TuffStuff PPF-701 Flat/Incline Bench is part of the Proformance Plus line, and is the best choice in strength equipment for Health Clubs, Hospitality, Schools, Military, GSA, Hospitals, HOA's and Corporate Wellness.
Product Highlights
Can be used as a dumbbell bench, Smith machine bench or as a power rack bench
Three point base provides stability even on an uneven floor
Easy transport system allows one handed mobility
Built to withstand harsh environments including those that include salt air
Customizable frame and padding colors
Built dimensions: 59 x 25 x 51 in/150 x 64 x 130 cm
Shipping Weight: 130 lb/59 kg
Frame Construction: Heavy 2" x 4" x 11 gauge oval tube steel construction designed using CAD software
Frame Fabrication: Deep penetrating 1/4" MIG welds and Grade 8 ANSI Standard bolts
Adjustments: Pop-pin adjustments from 0 to 85 degrees
Padding: High density EMR urethane foam padding with 1" premium plywood backing
Naugahyde: Commercial grade upholstery treated to resist bacteria, scratches and stains
Wear Guards: All Proformance Plus benches come standard with wear guards featuring the TuffStuff logo. Custom logo's can be installed for an upcharge
Transport System: Includes rubberized handle in the front and wheels in the back for easy one-handed transport
Feet: Includes rubber stabilizer feet to help minimize floor indentation and movement while in use
Finish: Electro-statically applied 8-step powder coat finish includes 5 separate steel cleaning and preparation steps, pre-powder drying step and oven curing finish step. TuffStuff exceeds the industries highest standards for corrosion control to provide the ultimate protection for customers such as the US Navy
Color Availability: Custom colors available at an upcharge. Please call or email to inquire
Uses: For harsh commercial environments on land or sea
Commercial Warranty*
Structural main frames, welds, cams and weight plates 10 years
Pivot bearings, pulleys, bushings, guide rods and gas shocks: 5 years
Linear bearings and pull-pin components: 1 year
Upholstry, cables, finish and rubber grips: 6 months
All Other Parts, not mentioned, one year from the date of delivery to the original purcaser.