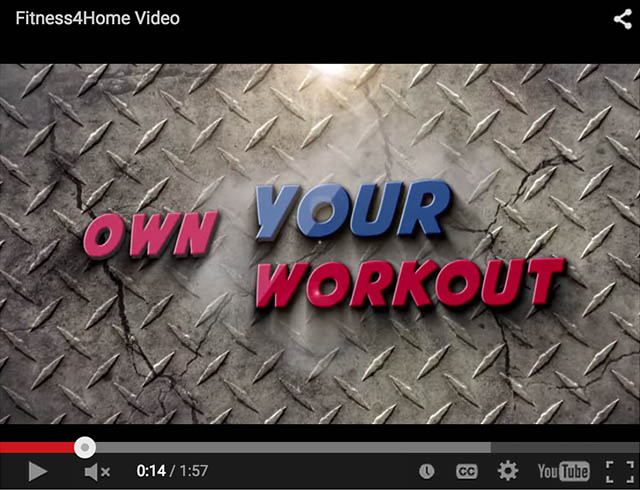 Product Highlights
The TuffStuff PXLS-7916 Free Standing Olympic Platform is Tuff Stuff's Olympic platform in all Rubber with oak veneer.
Product Details for the TuffStuff PXLS-7916 Free Standing Olympic Platform – Commercial Pro-XL Series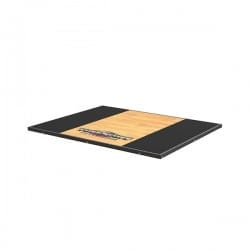 TuffStuff PXLS-7916 Free Standing Olympic Platform Pro-XL Series
The TuffStuff PXLS-7916 Free Standing Olympic Platform is Tuff Stuff's Olympic platform in all rubber (black) with oak veneer.
Platforms protect the subfloor like no other solution out there. Concrete is not indestructible. It can get pulveriszed to dust. Dropping bumper plates will do it, given enough drops. The reason a platform is the superior solution is the layers of wood and rubber mixed. The rubber softens the blow and the protects the surface underneath, but the wood spreads the force out over the entire surface better, so wood underneath rubber complements the rubber nicely. A platform is made with at least a couple layers of wood, with a top layer of rubber on the sides. A concrete floor will not get damaged when bumpers are dropped on a proper platform on a regular basis.
The Pro-XL Sports Performance Rack Systems and Platforms are specifically designed to have a common basic frame structure and configuration that will allow interchangeability of modular components, features and accessories. The Pro-XL's modular design allows you to select from a variety of options and features to custom design a gym to fit a particular training regimen or strength conditioning program.
Built dimensions: 97 x 65 x 97 in/246 x 165 x 246 cm
Frame: 3"x 3" 7-guage (3/16" and 1/8" wall thickness) tubular steel construction.
Shipping Weight: 860 lb/390 kg
3"x3" 7-gauge and 2"x3" 11-gauge tubular steel construction.
Durable-welded knurled zinc plated multi-grip pull-up station for wide, narrow, reverse and neutral grip upper body exercises.
Integrated J-hook design (Patent Pending) featuring 1" solid steel Swing Lock™ bar catches.
3/4" spring loaded Lever-lock™ pull pins (Patent Pending) on Safety Rails load rated at over 15,000 lbs.
Swing Lock™ Bar catches and Lever Lock™ Safety Rails adjust in 3" increments to accommodate users of all size.
Powder coat finish baked to insure durability.
Deep penetrating electrically welded high strength frames.
3/8" and 1/2" grade 5 & 8 frame bolts used for optimum strength and durability.
Heavy duty weight horns provide ample room to store weight plates of all sizes.
Storage hooks, suspension loops and power band pegs offered as standard features.
Multiple-layer design, 2" thick platform and inset available with 3/4" solid oak hardwood center or all rubber. Available for all models.
All frames designed to anchor to floor.
Commercial Warranty
10 YEARS: Structural frame (coating excluded) and welds.
1 YEAR: Pull-pin components and platform/inset (surface finish excluded).
90 DAYS: Platform surface finish, custom platform logo and rubber mat (applies only to defects from manufacturer only).
ALL OTHER PARTS: One year from the date of purchase to the original purchaser.