Post COVID-19 – Is Your Fitness Facility Ready to Reopen?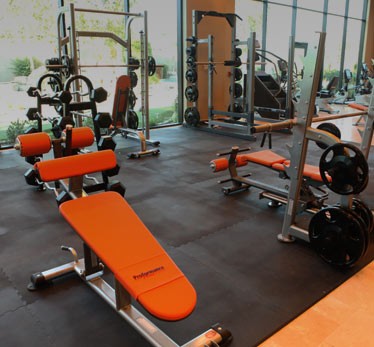 After months of being shut down in the aftermath of the COVID-19 crisis, local governments are starting to allow portions of our economy, including gyms and other fitness facilities, to reopen for business. But just because your city may allow you to reopen, what does that really mean? And, are you ready for reopening to the public?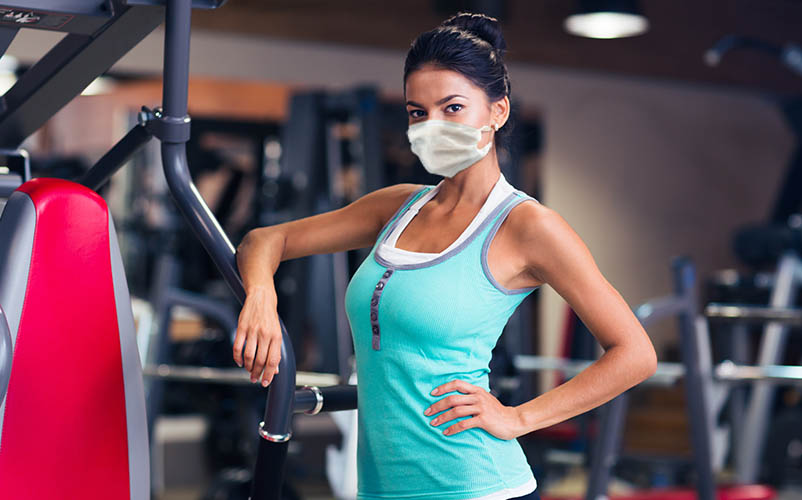 Without the income from your customers, and the risk of many of them not coming back due to concerns over future infection, there are vital elements that you need to address, both for your facility, as well as meeting customer expectations – all designed to help you welcome people back to your facility safely.
Cleaning and Disinfecting
With the advent of social distancing rules throughout this crisis, combined with the need for increased hygiene throughout our society, the biggest concern that your clients have is cleanliness. How can you make the environment safe, while decreasing the risk of transmission of infection disease?
For weeks, the CDC's general guidelines for general cleanliness has been the impact of most news reports, including the importance of disinfecting surfaces & equipment, wearing protective gear such as masks and gloves, and washing hands on a regular basis. Keep in mind that these are suggestions by the CDC, as no one method has been proven to be perfect. Currently, there is no way to completely eliminate risk, only ways to help minimize the spread of infection.
The COVID-19 crisis has many professional cleaning service companies offering solutions to make sure your facility is properly prepared for reopening. For smaller facilities, or those that do not have the proper equipment or supplies to disinfect and sanitize their location, using a professional cleaning service company may be the best option. Keep in mind that there's no "magic bullet" when it comes to properly sanitizing for COVID-19. Unfortunately, there are some cleaning services promising anti-viral solutions that have not been proven effective. You may want to solicit recommendations from other business you trust for reputable & trustworthy cleaning services.
Professional cleaning services are starting to advertise their packages so that facilities can be disinfected and sanitized prior to reopening, though reception has been tepid as exact dates are, as yet, unknown. For facilities that don't have in-house staff to handle the job, professional cleaning services might be the best option, but many can be pricey and untested. It's best to use a trusted referral from an established vendor, and still beware of promises from cleaning vendors that suggest long-term anti-virus techniques. With so many COVID questions unanswered, there is no magic elixir that's been proven effective against this particular threat. Some solicitations are suggesting anti-virus surface treatments or even antimicrobial paint additives as a potential solution for long term virus resistance, but none are proven effective against COVID-19 at this point.
When it comes to cleaning products, the CDC has provided their "List N" of recommended cleaning solutions, approved to be shown as effective against COVID-19. Whether you're using a cleaning company, or doing cleaning on your own, be aware that many cleaners can do irreparable harm to fitness equipment if used improperly. Test any chemical beforehand, so that you don't cause issues with your equipment once open.
Any cleaning company that you choose to use, should be capable of moving cardio equipment in order to clean under and around those pieces of equipment. As the floor around any piece of cardio equipment is one place that every person touches, anything that also touches that floor must be sanitized. Door frames, bars, weights, racks, and accessories must also be sanitized and disinfected. Special attention should be made to porous materials (such as fabric, cloth, foam, etc.) as these materials can absorb liquids – as well as any viral materials. This carries over to your floors as well. Having a floor that is anti-microbial and easy to clean (which means it can be frequently cleaned) can be a compelling advantage – now would be the time, if possible, to replace your older flooring with a flooring option that is easy to clean, and resistant to bacteria and fungi.
In the event that you prefer to do your pre-opening disinfection and cleaning "in-house" – take special notice of what guidelines the CDC is recommending in their "List N" recommendations and combine that with the above practices that a cleaning service should provide. You'll need to train your in-house staff to follow these same guidelines and recommendations, while also making sure they understand the ramifications to your customers and your facility if your cleaning and sanitizing programs procedures are not followed.
Sanitization Procedures Once Open
Now that your facility has been deep cleaned, sanitized, and disinfected, and you're now open for business, the work has just begun. How are you going to keep things safe and sanitary moving forward?
There are two factors to consider. How your staff will keep things sanitized, and what you provide to your customers for personal sanitization in order to help themselves stay safe.
In terms of how you'll keep your facility clean, it's important to do a daily deep clean as outlined above, combined with regular wipe-downs of equipment during normal business hours. You'll need to supply your staff with CDC approved cleaning solutions, along with disinfectant wipes, gloves, and masks for daily use. You'll also need to put procedures in place for your employees, combined with any necessary training, in order to make sure your people can safely and effectively handle both chemicals and equipment required to keep your facility clean and safe.
Just as important, is to make sure that your customers also have access to personal sanitization supplies. Disinfectant wipes containing anti-bacterial solutions, available for your customers as they enter your facility, as well as sanitization stations located throughout your facility, are becoming vital to ensure your customers feel safe. Additionally, placing signage that encourages your customers to stay compliant with your sanitization procedures can help build confidence among your clients that your facility takes sanitization seriously. Having these items in place shows your customers that it's safe for them to come back to your facility.
Layout Changes for Social Distancing
One of the most important ways to keep safe in this new world of infectious disease, is "social distancing". Staying 6 feet away from others, and limiting the chance of physical contact, is important to decrease the chance of spreading infection. This means that your current equipment layout may need to change in order to meet these new safety and sanitation requirements. Spacing between each piece of equipment, as well as how you'll handle exercise classes now have become vitally important.
For the short term, you may need to block off certain pieces of equipment, so that those using the remaining equipment can keep a 6 foot "safety perimeter" around them while exercising. Longer term solutions include revamping the layout of your facility – refining how you position equipment to maximize your space, while also taking into consideration sanitation, as well as social distancing protocols. You may want to consider creating individual workout spaces, replacing "group areas". As far as exercise classes, you may need to consider limiting the number of people per class, in order to make sure that each class attendee can keep within marked off spaces.
Preparing Equipment for Use
Equipment that hasn't been used in the last few months, will need to be gone over to make sure everything is in working order. Many manufacturers are suggesting the following procedures:
Do a full wipe down and cleaning of each piece of equipment, prior to turning it on for the first time.
Check for any damage to each piece of equipment, and repair.
Remember to check all batteries in each piece of equipment – dead batteries may affect whether consoles work properly.
Test each piece of equipment prior to reopening.
Contact equipment manufacturers to find out if there are any software updates that need to be applied – especially if you have any console issues.
Additionally, you'll want to also check out the condition of all of your strength training equipment, as well as fitness accessories. Any corrosion should be addressed prior to reopening.
Cost Considerations and Budgeting
The additional requirements for deep cleaning, sanitation and disinfecting, and on-going sanitization, are not something that, up until now, have been a consideration for most facilities. And, these programs, unless properly budgeted for, can become cost-prohibitive over time. To prepare properly for the future success of your facility, now is the time to adapt to this new reality.
Keeping up with these processes is now a necessity and staying up with them will help ensure those that use your facility, choose to over other exercise options. Rather than being forced into "reacting", making it difficult to manage costs – now is the perfect time to be proactive about what this new sanitization paradigm will mean to your expenses, allowing you create a plan that isn't so painful from a cost perspective.
How Commercial Fitness Superstore Can Help
Our entire philosophy is based on the quality of our commercial gym equipment products, level of knowledge and most importantly, quality of service. Specializing in commercial gym equipment and commercial facilities in Arizona, we believe we are the definition of the American dream and proof that hard work, dedication to customer service and drive is a recipe for success. We understand the support we provide you is just as important as what we did to earn your business.
At Commercial Fitness Superstore, it's about more than just the equipment. It's about helping you create a workout environment for your clients. From Planning & Design, to equipment recommendations, we can help you plan the perfect fitness center! And, with equipment from the finest manufactures, we have the buying power to provide pricing that is unmatched. We also offer equipment trade-in and buy-back, as well as flexible financing options – allowing us to not just help you build your facility today, but help you grow it as well!
Commercial Fitness Superstore is the right choice for outfitting your entire facility, big or small. From facility planning and equipment recommendations, to after sale service and maintenance needs, to setting up corporate wellness programs, we get the job done. Want to know more? Contact Commercial Fitness Superstore with your questions, or if you need a quote for your facility.