Spirit Fitness Rowers in Arizona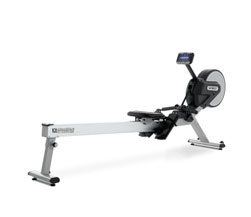 About Spirit Fitness Rowers at Fitness 4 Home Superstore
Fitness 4 Home Superstore is a proud supplier of Spirit Fitness, including their new line of endurance rowers. Spirit's line of rowing machines provide a lifetime of satisfying health results, while helping you burn more calories in less time than running or biking.
Rowing can provide stress reduction, improved flexibility, weight loss, cardiovascular endurance, injury rehabilitation, and much more. The rowing machine is often considered the calorie-burning king that puts both running and cycling to shame. This is because rowing is a total-body workout, involving more muscles than most other sports or exercises.
Rowers and rowing machines are among today's most popular fitness machines and are one of the best "total body" workouts you can do at home with just one piece of equipment. At Fitness 4 Home Superstore, we can help you find the perfect match with the industry's top indoor rowing machines from Spirit Fitness. Learn more at our stores in Scottsdale, Phoenix, or our our I-10 Superstore in Arizona, and try one out today!